(818) 847-7398
By Appointment Only - We Come to You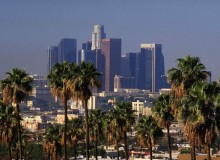 Parliament Tutors is proud to offer tutoring throughout Los Angeles from San Fernando Valley through Baldwin Hills and everywhere in between. We are proud to say that we have every inch of LA covered.
We are proud to serve all of the 800,000 LA elementary, junior high and high school students as well as the student populations of UCLA, USC as well as every other school located in the city of Los Angeles.
The Los Angeles Unified School District is faced with the difficult task of being responsible for virtually all of Los Angeles, and its 800,000 students working towards a high school diploma. As a result of this difficult task coupled with lowered funding, the city has become somewhat notorious for overcrowded, underfunded and poorly maintained infrastructure, and curriculum. However, on a brighter note the city's 162 magnet schools, and extensive private prep and religious based schools do provide a much higher regarded education to those students fortunate enough to benefit from them.
Collegiately, LA lives up to its big city reputation by providing many fantastic options for both undergraduate, and graduate education. These options include a true western public ivy in UCLA, and a top private school in USC. The city also features Loyola Marymount University and Marymount College as well as many other smaller collegiate options in specialized fields such as the American Film Institute, American Jewish University and Los Angeles City College.
According to state tests, math and English are difficult for many Los Angeles students, with fewer than 40% of high school students meeting state wide qualifications across the city's public school system.
While a teacher is required to, and largely only experienced at teaching an audience, a private tutor is experienced in being able to connect with students on an individual level, and better able to identify issues and approaches specific to them. If you learn best in an individualized setting then there is no question that tutoring will lead to better results than schooling alone.
It is known fact that success begets success. Namely, the more successful that somebody is in one area, the more likely it will be that they will be successful in another related area. By improving your performance in school, one will be better able to succeed in any competitive environment as well as any environment that requires working with other people. Students who see gains in school also tend to see gains in both their professional careers, working relationships and even their interpersonal relationships.