(206) 319-4528
By Appointment Only - We Come to You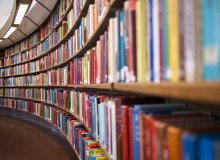 Parliament Tutors offers private tutoring across Seattle and its surrounding suburbs. We offer both tutoring for a complete class or for any standardized test ranging from the ISEE to MCAT, and everything in between. Whether you're in grade school or med school, we are here to help.
We provide you with the top tutors who performed the best in the country in the subjects where you need assistance, and build a custom lesson plan just for you designed to make sure that each tutoring session is as beneficial as possible, and that you do the correct homework to ensure that you continue advancing between lessons.
The most recent US census reported that nearly 54% of Seattle residents twenty-five or older hold a bachelor's degree or more, which is double (yes, that's right, double) the national average. Accordingly, over 90% of Seattle residents earn a high school diploma. These numbers are even more impressive when one considers that the city does not feature a top-10 school like Stanford, Princeton or Harvard, and yet Seattle consistently outperforms these "Ivy cities", but the accolades do not end there. Seattle has consistently been ranked as America's most literate city, and one of the top cities nationwide mathematically according to an independent Connecticut-based research study.
The city's large public school system is supplemented by a number of strong private school options, which are comprised of both religious and secular schools. Within Seattle, The University of Washington —which is one of the largest research universities in the country and is the 22nd ranked university in the country according to US News— is a fantastic option for successful Seattle students. Other university options include Seattle Pacific University and Seattle Central Community College, which Time Magazine penciled in as the best community college in the world.
Despite all of the distractions our current generation provides from Facebook to Youtube, today's students are smarter than those of generations past. Not only are standardized tests consistently becoming more difficult to compensate for an ever improving median, but students are working harder than ever before. The average high school senior takes 5% more credits than they did twenty-years ago, and three times as many students are taking advanced level classes. The competition, particular within the city of Seattle, is steeper today than it has ever been before in our country's history.
Simply put, when the competition gets stronger, the bar for greatness is raised higher. This makes it imperative for each and every student to live up to their maximum potential. Working with a private tutor allows you to have any concept that you do not understand personally explained to you until you are comfortable with it. This means that you will no longer need to have any weak points or subjects you just "don't like." Working with the right tutor will give you an opportunity to be great at every subject.