(210) 370-7728
By Appointment Only - We Come to You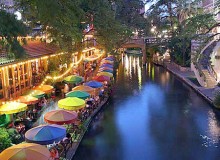 San Antonio is home to 17 school districts, and over 30 private and charter schools as well as 31 higher learning institutions in addition to the US Air Force Training Center. The city's top universities include Trinity College, Texas A&M and The University of Texas: San Antonio. As a whole San Antonio slightly outperforms other Texas cities with over 75% of residents graduating from high school, and around 22% earning a college degree.
Parliament Tutors provides expert tutoring in every subject, and standardized test across every grade level. These include kindergarten through graduate school course tutoring as well as private one on one tutoring for standardized tests such as the TAKS (Texas Assessment of Knowledge and Skills) ISEE, SAT, ACT, GMAT, GRE, LSAT, MCAT, DAT exams and any other academic test for which you need to enhance your score.
San Antonio like many other American cities have many students who struggle in the mathematics. The reason why math tends to be more difficult for many students than other subjects is because that while failing to grasp one aspect of social studies, for example, will not necessarily prevent a student from learning other aspects of history. Math on the other handed, particularly high school mathematics largely begins with one concept from which every other concept is built so a student who fails to grasp one component may struggle with the remainder of the semester's curriculum.
A qualified tutor like the tutors you will find at Parliament are able to quickly identify what areas a student struggles in, and then works diligently with the student to help them learn from the ground up. This creates an active environment in which a student feels comfortable enough to ask questions, and develops the skills and confidence necessary to live up to their full potential.
Aside from the obvious scholastic gains and admissions prospects that come with improved grades, self-confidence is the most noted feature we find in our students after working with us. As improving one's performance in school is one of the most difficult and rewarding feats that students accomplish, they become more confident in other areas of their life and tend to also develop increased social and interpersonal skills as well.