(901) 302-9165
By Appointment Only - We Come to You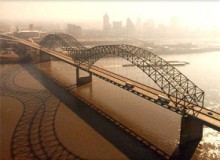 Thanks to its prime location along the Mississippi River, Memphis was a heavy area of settlement for both Native American tribes and European colonizers. Located in the southwest portion of Tennessee, just long the Arkansas and Mississippi borders, it is the youngest metropolitan area in the state and is now home to some 1.3 million residents.
Alongside Nashville, Memphis is well known for its strong influences in music culture. The city gave birth to a plethora of American music genres, from Memphis blues to rock n' roll, gospel, Memphis soul and more. Subsequently, Memphis grew to become a major cultural center for the nation's younger generations throughout the stretch of the 20th century, in particular students.
Memphis hosts over 200 secondary schools ranging from elementary to high school level, both public and private. Although a healthy amount of these schools follow a religious curriculum, the city is also home to various secular schools as well. Some of the institutions of higher learning that nest themselves in Memphis include the University of Memphis, Harding School of Theology, Embry-Riddle Aeronautical University and the nation's third oldest public dental college, the University of Tennessee College of Dentistry.
As the number of students flocking to Memphis for educational ventures continues to grow alongside the city's booming demographics, so will our services in the area. With the help of Parliament Tutors, we guarantee to nurture our students to become the best of the best. Our programs offer a wealth of private tutoring and test preparation services in Memphis for students of all calibers. Whether you are searching for subject specific tutoring or standardized test preparation, we have a specialist available in all levels of education and all academic subjects.