(813) 402-0489
By Appointment Only - We Come to You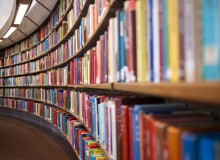 Parliament Tutors is proud to offer tutoring throughout Tampa, Florida.
One of the ten largest school districts in the U.S., Tampa is home to a whopping 208 public schools (133 elementary schools, 42 middle schools and 27 high schools) that serve the city's 190,000 students. Twelve of Tampa's high schools are included in Newsweek's list of America's Best High Schools.
Aside from one of the largest colleges in the world, the University of South Florida, Tampa is home to only Eckerd College and Hillsborough Community College. High school students who do not attend USF do tend to leave Tampa for their college and graduate school careers. On a whole 77% of residents earn a high school diploma, 25% earn a bachelor's and roughly 10% earn a master's or professional degree.
According to a recent Tampa Tribune article, the city desperately needs a better education in the arts in order for students to be successful in…. math? Faced with school budget cuts, Tampa sacrificed the arts, which might seem like a difficult yet logical decision when faced with the prospect of having to cut funding for gen-ed classes. However, math is not just about numbers and memorization As evidenced by the Pythagorean Theorem and similar graph based concepts, students need to be able to visualize the 2D sketches in their textbooks in 3D to be able to follow the course. This requires the sort of imagination and spatial-recognition intelligence that requires visually creativity, which few subjects provide as well as art.
A tutor is able to take a concept that does not make sense to the student, deconstruct it and explain it to the student from the ground up at a pace that precisely meets the student aptitude and comfort level. As the tutor is there only to serve the educational needs of one student as opposed to an entire classroom, they are able to really dissect why a student does not understand a concept, and able to challenge the student to reach their full potential.
Doing better in school leads to higher confidence, which leads to only success and then in turn more confidence. While doing well in school is neither sufficient nor necessary to leading a successful life, the fact is that studies consistently indicate that those who do well in school lead more stable lives, earn more money, have higher life expectancies and are significantly more likely to receive leadership opportunities.