(203) 987-4284
By Appointment Only - We Come to You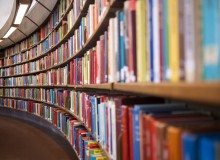 In Hamden, Connecticut, and the surrounding areas, Parliament Tutors offers an assortment of services for students searching to augment their academic performance. With specialized tutors in languages, standardized tests, subject specific areas, and other educational facets, Parliament Tutors has services that can benefit any student from primary to graduate school. The individualized attention and expertise that our tutors offer have produced outstanding results in the students who utilize our services. Not to mention the confidence that is brought about in these students by knowledge gleaned during their sessions.
Featured in a 2008 issue of both Fortune Magazine and CNN Money, as one of the "Best Places to Live," Hamden is the home to an "exceptional education system." Not only will we provide you with a capable individual to enhance your learning experience, but we will also select a tutor that best works with your specific learning style. We realize that everyone has a unique approach to education, and our tutors capitalize on these strategies. It seems as though these days teaching to improve test scores usurps the actual process of learning. Students are being taught ways to score well on mandatory tests instead of actually learning the subject material. This is where Parliament Tutors can step in and restore a positive relationship between a student and their education.
At Parliament Tutors our employees focus on providing a comprehensive understanding of the subject, not simply test taking strategies that are so prevalent in classrooms today. Recent graduate of Yale University, and a native of Hampden, Christopher M. says, "When I was in school state mandated tests were the first and foremost part of my education and as a result I began to dislike school. It has been my goal to change this for the younger generation of Hamden. I had older siblings to help me with homework and concepts I didn't understand and I love the satisfaction of filling this role for local students. Being able to help these students learn to love education is the most rewarding experience."
Whether you are looking for a way to gain an academic edge in a particular subject, or increase your scores on a standardized test such as the SAT or MCAT, Parliament Tutors can assist you in this process. Please feel free to contact us with any further questions. We look forward to working with you or your child.