(303) 957-5556
By Appointment Only - We Come to You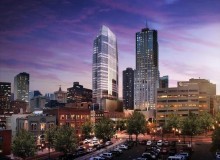 Parliament Tutors offers a myriad of services across Denver, Colorado. With a true from first step to last step core philosophy, we are here to help you on everything from an ISEE exam to get into that top private junior high school through the MCAT to get into that top medical school, and everything in between. Whether your goal is to get into a top kindergarten or Harvard business school, we are your one stop source for top of the line tutoring at reasonable prices.
While the Denver public school system began as one tiny log cabin in the 1860's, it has since evolved into one of the largest school systems in the country composed of close to 100 public and private schools scattered across the city. Collegiately, Denver residents can stay in state and still have prestigious options such as Johnson and Wales University, University of Colorado: Denver or travel to the best ranked state flagship option in University of Colorado: Boulder.
Slightly ahead of most cities across the country, close to 80% of Denver residents hold a high school degree, slightly over a third hold a bachelor's degree and around 13% hold a graduate level professional degree.
While the modern world has provided knowledge to add convenience to every portion of our lives, it by default has increased the amount of knowledge that people need to have to make it in our society. As our culture and technology continues to develop so does the amount of knowledge that students are expected to learn. Students are expected to learn more, and at a quicker pace than they have ever before.
Because tutors normally only teach a limited sets of fields, they predominately eat, live and breathe the subjects that they teach. As experts in the fields they teach, a strong tutor not only helps a student succeed on an individual test, but actually help a student accomplish the all too often forgotten part of education: learning to employ what one learns in the classroom outside of it. At Parliament, you can expect to succeed not only in the class you're struggling in, but also develop the skills necessary to put these skills in motion in college, grad school, and ultimately, the work force.
There are no fancy "one size fits all" gimmicks here. Our goal is plain and simple: we want you to be successful, and we want to play a large part in helping you become the best student you can be. We do this by creating a custom curriculum, and setting you up with the right tutor in your field of need. We have many tutors across Denver, and will provide you with the best tutor you can find while also providing you with the very best study aids, and customized curriculum designed to take you from where you are currently to where you need to be come test day.