(415) 655-1128
By Appointment Only - We Come to You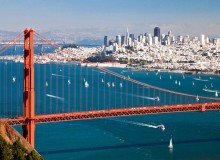 Parliament Tutors offers a myriad of services within the San Francisco area. These services include academic areas relevant to those in kindergarten to those applying to medical school.
Our tutors strive not only teach you how to succeed in these areas but also how to gain academic skills so you can further succeed in your future academic pursuits. Our tutors will help you map out an individual plan to help you plan your own success. We know that the greatest component in the process is you and we want to help you bring out your greatest academic potential.
DIn San Francisco, academic competition is fierce. According to censusscope.org, in 2000, 43.6% of individuals in San Francisco, attained at least a Bachelor's degree. This means that if you want to rise to the top here, you should settle for no less than excellence. In a city where almost half the inhabitants have a college degree, it takes a lot to stand up to par and even more to get ahead. Our San Francisco tutors choose to specialize in the fields they tutor in. This is to ensure that each tutor has a certain mastery of the subject he or she is working with. We strive to help people of all different academic ability. Even those who are succeeding academically can benefit from our services.
"Having grown up in the Bay Area, it feels great to be able to work with students from my hometown," explains San Francisco tutor Matthew Rosenberg. "I've worked with students from diverse backgrounds for a wide range of subjects; watching my students grow brings me tremendous joy."
Students are working with and using more resources than ever before -- they need help prioritizing those resources. In some ways school, and learning in general, has become increasingly demanding. While students may have more resources at their fingertips, thanks to the web and digital media, they still need help winnowing the most important information.
Students often experience a great deal of pressure to perform well in school. These pressures can take-away from their learning experiences. It is important not to get bogged down by routine and to make sure you are understanding the big picture. Setting aside some time to work one-on-one with a teacher, friend or tutor can help paint a brighter picture of the concept being examined
Whether you are seeking help for a young child, SAT preparation, or graduate school, it pays to invest in your future. Please feel free to contact us so we can discuss how we can best assist you or your child in his or her academic endeavors.